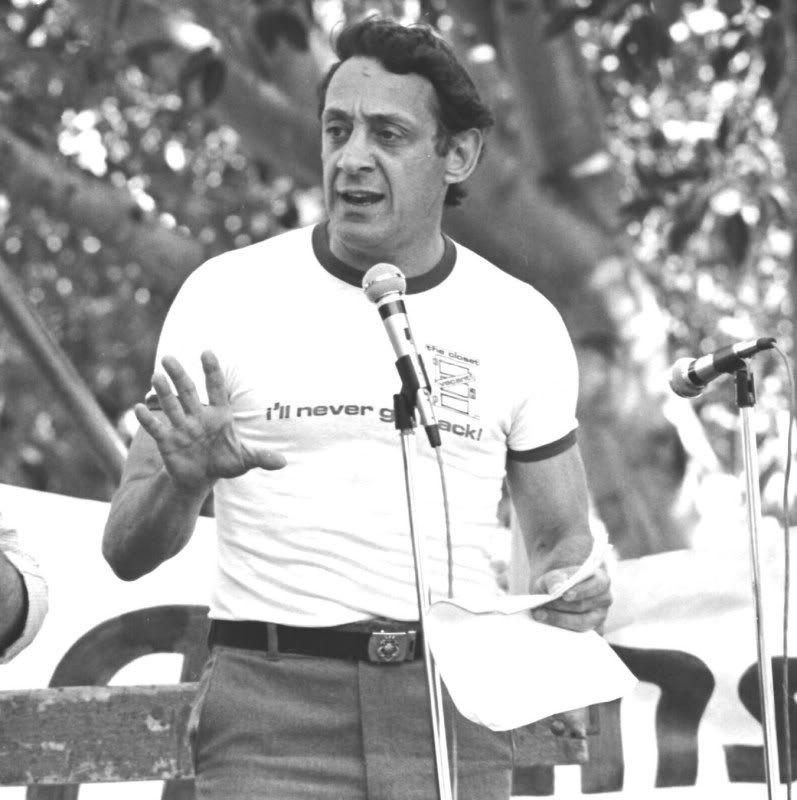 I took the Photo above a few weeks before Harvey milk was murdered along with Mayor Moscone.
Harvey was the first openly gay person elected to the San Francisco Board of Supervisors.  He was a tireless campaigner for the civil rights of Gay and Lesbian people.  He was speaking at a campaign rally in Los Angeles in opposition to prop, The Briggs Amendment which would have banned gay and lesbian people from teaching in the state of California.
The year was 1978 and we defeated that piece of hate legislation.
Less than a month later Dan White, who had previously resigned from the board of Supervisors sneaked into San Francisco City Hall and premeditatedly murdered Harvey Milk and Mayor Moscone.
He used  a sketchy defense of diminished capacity due to eating Twinkies.  He was an ex-cop and a good straight Irish Catholic lad and so he got a slap on the wrist.
The gays staged a huge riot, burned dozens of cop cars and trashed the area around City Hall.
After the pathetic murderer got out he served justice by killing himself.